Happy Wednesday folks! For those of you who know me, you are well aware that I was probably Japanese in a past life. I love everything about Japanese culture — from the language, to the food, and most importantly, anime. Don't be surprised if you see me posted up in a cherry blossom kimono one of these days.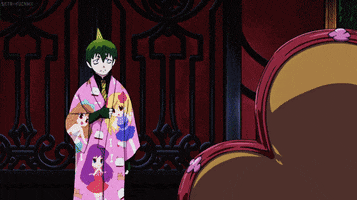 Today's word is pretty much my life and journey right now. From my late teen years until now, I have seen many successes and equal, if not many more, failures on the road to figuring out who I am and who I want to become. This applies to all aspects of my life (school, work, relationships, opportunities, etc), and though things can be tough to deal with at times, the successful days make it all worthwhile. It can be difficult at times to look back on failures and see the value in them.
The most important thing is that you don't stop looking. Don't allow yourself to settle like a stagnant, shallow puddle and wallow in self-pity. Examine your failure until you can find what didn't work, or where you went wrong so that you can adjust your tactics accordingly the next time. Use the mud from that puddle of self-pity to put yourself back together. The fire of your passion will act as the furnace to harden that mud in the cracks. As you continue to press forward, you will be able to see the glowing of the struggles that you used to seal up all of your cracks, and in time, it will become a beautiful, unexpected masterpiece.
Sure, my life hasn't gone exactly as planned, but I'm learning to look for and appreciate the golden stripes in my rocky life. They are worth so much more than the obstacles. Those very obstacles are what makes those golden moments worth it. I've been given and accepted three huge roles that can help me along my journey. The task is daunting, but I'm optimistic. My gold-stained bowl is empty waiting to be filled with knowledge as I continue to learn and grow in order to achieve my goals. I hope today's word porn inspires you to see the value in all things we go through in life, and to only use obstacles as stepping stones to get to where you want to go. Don't forgot to stop and smell the roses. 🙂